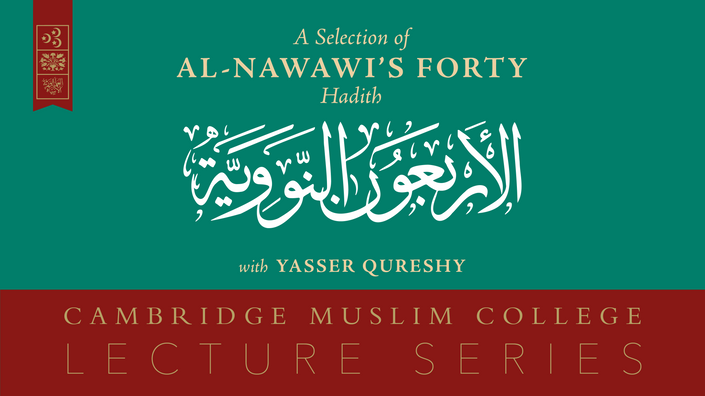 A Selection of Al-Nawawi's Forty Hadith
Analysing thirteen of Imam al-Nawawi's famous prophetic reports on the principles of religion, Al-arbaʿin Al-nawawiyyah.
Enroll Now
Cambridge Muslim College now offers a new Online Learning Platform providing exclusive access to Lecture Series and Courses that you can take at your own pace and in your own space.
---
A Selection of Al-Nawawi's Forty Hadith introduces and explores the seminal Hadith collection of the seventh century Damascene polymath Yahya al-Nawawi. Each of the selected thirteen prophetic reports represents an important principle of faith, providing an outstanding example of the depth and expanse of Prophetic teaching.
Your Instructor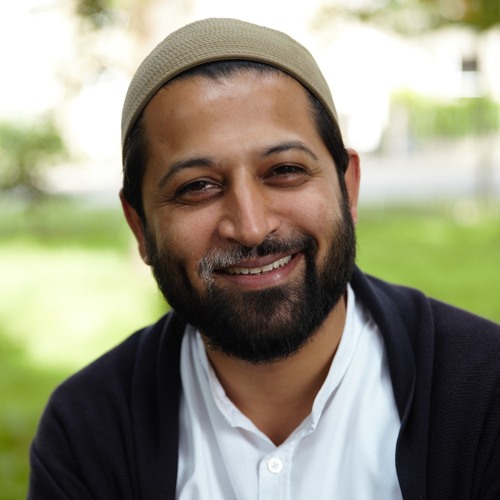 Shaykh Yasser Qureshy is a Lecturer in Islamic Studies at Cambridge Muslim College. His research interests rest in two main areas: the tradition referred to as the ma'qūlāt (Islamic rational sciences), focusing on the related disciplines of 'ilm al-kalām (philosophical theology), uṣūl al-fiqh (legal theory), manṭiq (Logic), and falsafa (Islamic/Arabic philosophy); and the western philosophical tradition, focusing mainly on areas in Metaphysics, Logic, and the history of Medieval and Modern Philosophy.
After undergraduate studies in Philosophy, Shaykh Yasser read for a MA in Medieval Arabic Thought and is currently completing a PhD in Philosophical Theology at the University of Cambridge. He has spent over a decade studying the Islamic intellectual tradition in Damascus and Istanbul. Previously he held the inaugural fellowship in Islamic Theology at ISAR Foundation and was Faculty Lecturer in Islamic Theology at the University of Istanbul. He continues to supervise undergraduate students for the Faculties of Philosophy and Divinity at the University of Cambridge.
"It was a pleasure to attend, professional and gave me more than I was hoping to gain/learn. I absolutely recommend it to anyone who is looking for a proper education"
- Anonymous
Frequently Asked Questions
Who is this Lecture Series for?
This course is for anyone looking for an in depth understanding of Al-Nawawi's Forty Hadith.
What about the remaining hadith in the collection?
Unfortunately, there are no plans to add further lectures for the remaining hadith in the collection at the present time.
For the last 10 years Cambridge Muslim College has been training scholars, producing academic research and developing educational programmes for the community.
By paying for this Lecture Series you are supporting us to continue building a legacy of Islamic excellence for the next decade.
Alternatively, donate today at cambridgemuslimcollege.ac.uk.