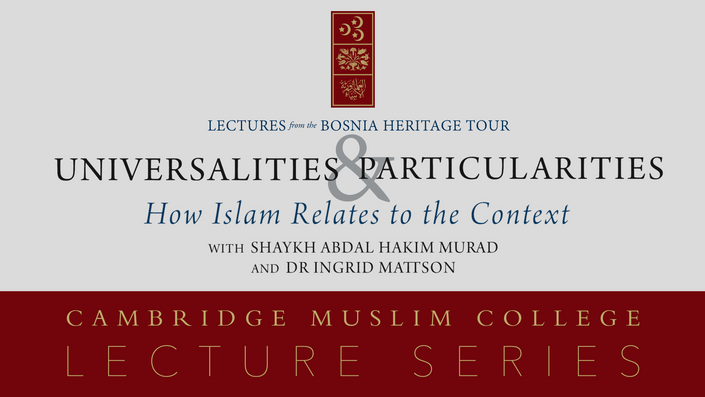 Universalities & Particularities: How Islam Relates to the Context
Understanding the dynamic tension between the universals of Islam and the particulars of our communities.
Learn More
Does Islam come to impose a totalising culture? How do we deal with the dynamic tension between universals of Islam and the particulars of our communities? What can we learn from the history of European Muslims for our lives today?
In Universalities & Particularities: How Islam Relates to the Context, Shaykh Abdal Hakim Murad and Dr Ingrid Mattson provide us with an understanding of historical elements of Islamic tradition found in both the people and structures of Bosnia. Tawhid is the most universal of principles – we are all subject to the same one God and recognise Him according to the same litany of beautiful names. At the same time, the Qur'an proclaims that there is something valid and legitimate in the mutual knowing of peoples and tribes. These lectures offer us a way to understand what natural expressions of Islam can be and what it means to live together with faith and mercy.
---
If you have any questions please see the Frequently Asked Questions below.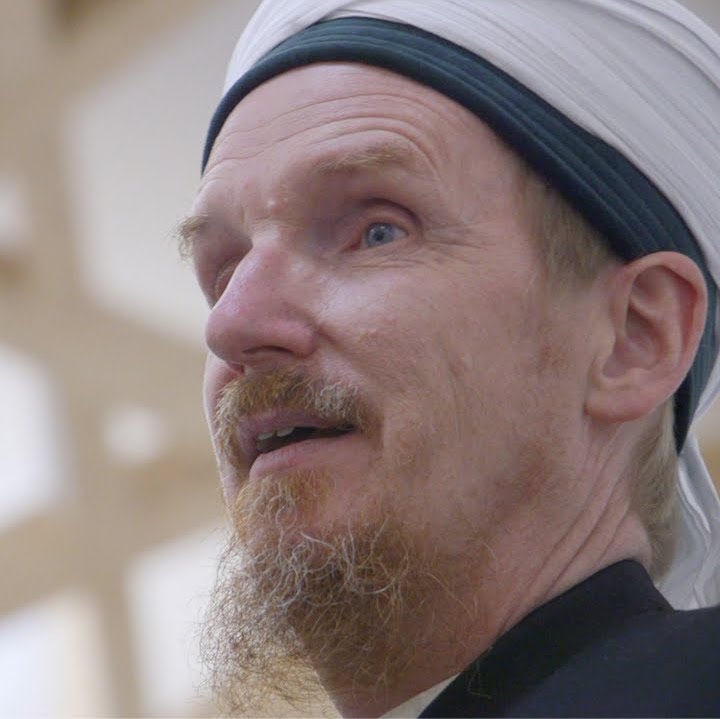 Shaykh Abdal Hakim Murad (Dr Timothy Winter) was educated at Cambridge, Al-Azhar and London universities. He is currently the Shaykh Zayed Lecturer of Islamic Studies in the Faculty of Divinity at Cambridge University and Director of Studies in Theology at Wolfson College. He has published and contributed to numerous academic works on Islam, including as Director of the Sunna Project, and is a leading figure in inter-faith activity, notably as one of the signatories to the Common Word statement. He is well-known as a contributor to BBC Radio 4's 'Thought for the Day'.
Cambridge Muslim College was the original vision of Abdal Hakim Murad, who continues to oversee and contribute to its work. More: https://cambridgemuslimcollege.ac.uk/about/people/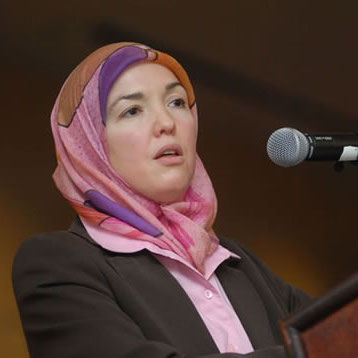 Dr Ingrid Mattson is the London and Windsor Community Chair in Islamic Studies at Huron University College at Western University in Canada. She holds a PhD from the University of Chicago. She is a former Professor of Islamic Studies at Hartford Seminary where she developed and directed the first accredited graduate program for Muslim chaplains in America. She served as Director of the Macdonald Center for the Study of Islam and Christian-Muslim Relations. She served as Vice President, then President of the Islamic Society of North America, the first woman to serve in either position.

Dr Mattson's writings focus primarily Qur'an interpretation, Islamic theological ethics and interfaith relations. More: http://ingridmattson.org/about/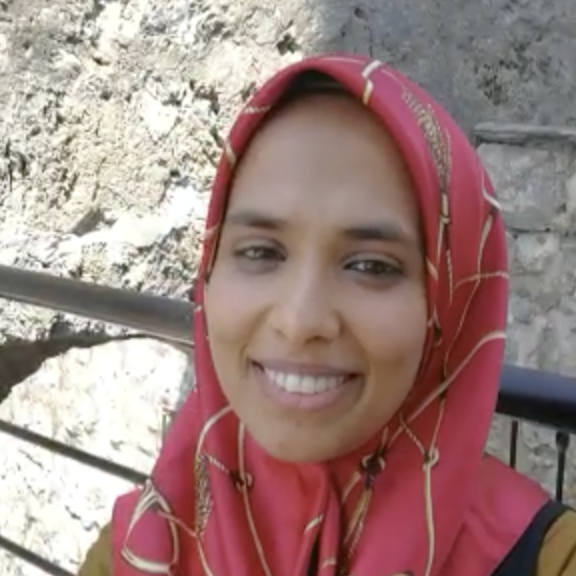 "This place is an absolute gem. It's a hidden treasure. I feel so lucky to have come on this trip. I've learnt so much. Given that I live in Europe I'm surprised we don't know the history of this place and the connection that we have and the affiliation we have as Muslims to this place."
– Subaiha
Frequently Asked Questions
Who is this Lecture Series for?
If you would like the opportunity to relive the Cambridge Muslim College Heritage Tour to Bosnia and the themes that were explored during the trip, this course is for you.
Is this Lecture Series different from an Online Course?
Yes. Lecture Series like this one are recorded during events with a live audience, whereas Online Courses are specifically designed for students to remotely learn about a subject.
Can I contact the lecturers?
Unfortunately we are not able to guarantee that lecturers are able to respond to questions.
Are there any exercises?
No.
The Limited Introductory Offer has ended.
For the last 10 years Cambridge Muslim College has been training scholars, producing academic research and developing educational programmes for the community.
By paying for this Lecture Series you are supporting us to continue building a legacy of Islamic excellence for the next decade.
Alternatively, donate today at cambridgemuslimcollege.ac.uk.